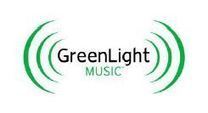 Financial Times reports that Corbis, the Bill Gates-owned company best known for licensing stock images to advertising agencies and other media organizations , is launching a music licensing service backed by the four major record labels.
This could be the first time that the labels have gotten together to create a hub like HULU for the networks. It will be interesting how this may change the music landscape if at all possible.
Recording labels have been struggling ever since the launch of Apple's iTunes.  They felt Apple took to much of a cut and it was the first time that music was consistently sold as individual songs instead of the more profit making albums.  Lowering their profits and making them rethink their business models.  iTunes became such a hit with consumers that major records store world wide began to close down.
This may be the beginning of the labels joining forces to grab control of their music and how it is distributed or offered to the public by offering alternatives to the public.
Follow the link to learn more.
Via blogs.ft.com