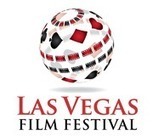 Self-Help Film Wins BEST INDEPENDENT FILM at LV Film Festival(press release)
That's how Writer/Producer Robin Jay explains the meaning behind her film's tagline: "Taking the 'Hell' Out of Self-help." The movie, The Keeper of the Keys just won the prestigious Best Independent Film award at the 2012 Las Vegas Film Festival.
If you have watched the "Secret" or any other self help style film, well this one is apparently worth watching and possibly collecting on your ol DVD pile. The film follows a fictional character as he struggles to make sense of his disintegrating life and his unsatisfying circumstances. After losing his job and home to foreclosure, it can easily relate to millions of watchers in the U.S., naturally he gets frustrated and as life can sometimes change us into bitter angry old men, his fiance gets frustrated of his losing attitude and leaves him.
The feeling of loosing control of life is sure to be familiar, the film then focuses on how you can change things yourself. How?  Well read on and follow the story, this film seems well worth watching and is receiving critical acclaim.
Let us know what you think.
See on www.expertclick.com