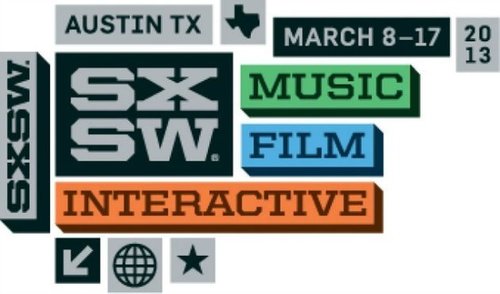 South by Southwest have released their movie linup which is part of the events annual event to compliment its convergence of talents which include original music, indie films and new technologies.
The nine-day festival in Austin is the 20th version which will include 68 films from new film makers anf about 70 world premieres.
SXSW Film Conference and Festival producer Janet Pierson said "It's an incredible privilege to sift through so much exciting work, and every year brings new surprises. Though trends emerge after the fact, not consciously while we're programming, much of this year's program embraces love and the need/search/desire for connection."  It is Janets fifth SXSW event.
Part of their line up include films such as:
Evil Dead
Director/Screenwriter: Fede Alvarez, Screenwriter: Rodo Sayagues
Five friends, holed up in a remote cabin, discover a Book of the Dead that unwittingly summons up dormant demons which possess the youngsters in succession until only one is left to fight for survival. Cast: Jane Levy, Shiloh Fernandez, Lou Taylor Pucci, Jessica Lucas, Elizabeth Blackmore(World Premiere)Hawking (UK)
Director: Stephen Finnigan
A brief history of mine: a look at the life of Stephen Hawking (World Premiere)The Incredible Burt Wonderstone
Director: Don Scardino, Story by Chad Kultgen & Tyler Mitchell and Jonathan Goldstein & John Francis Daley. Screenplay by Jonathan Goldstein & John Francis Daley
As superstar Vegas magicians and former best friends Burt and Anton grow to secretly loathe each other, their long-time act implodes, allowing an ambitious rival street performer the big break he's been waiting for. Cast: Steve Carell, Steve Buscemi, Olivia Wilde, with Alan Arkin, James Gandolfini and Jim Carrey (World Premiere)Spring Breakers
Director/Screenwriter: Harmony Korine
Four college girls who land in jail after robbing a restaurant in order to fund their spring break vacation find themselves bailed out by a drug and arms dealer who wants them to do some dirty work.
Cast: James Franco, Selena Gomez, Vanessa Hudgens, Ashley Benson, Rachel Korine, Gucci Mane (U.S. Premiere)When Angels Sing
Director: Tim Mccanlies, Screenwriter: Lou Berney
Michael despises Christmas. Now Christmas is getting even.
Cast: Harry Connick Jr., Connie Britton, Chandler Canterbury, Fionnula Flanagan, Lyle Lovett, Dana Wheeler-Nicholson, Eloise DeJoria, Willie Nelson, Kris Kristofferson (World Premiere)
See on sxsw.com